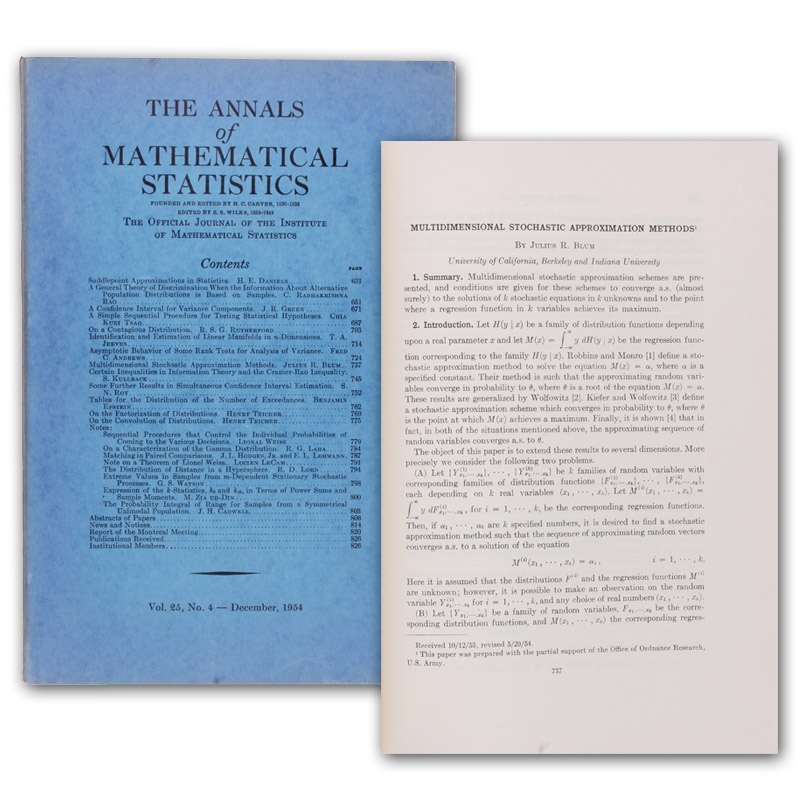 113837-01
Multidimensional Stochastic Approximation Methods. SS. 737-744. In: The Annals of Mathematical Statistics. Vol. 25, No. 4.
Baltimore, Waverly Press, 1954. - (25 x 17,5 cm). VI S., SS. (631)-826. Original-Broschur.
Erste Ausgabe. - Blum (1922-1982), Professor für Mathematik an der University of California in Davis, beschäftigte sich besonders mit dem asymptotischen Verhalten stochastischer Prozesse.